Hand-painted Stoneware Serving Plate "Austeja"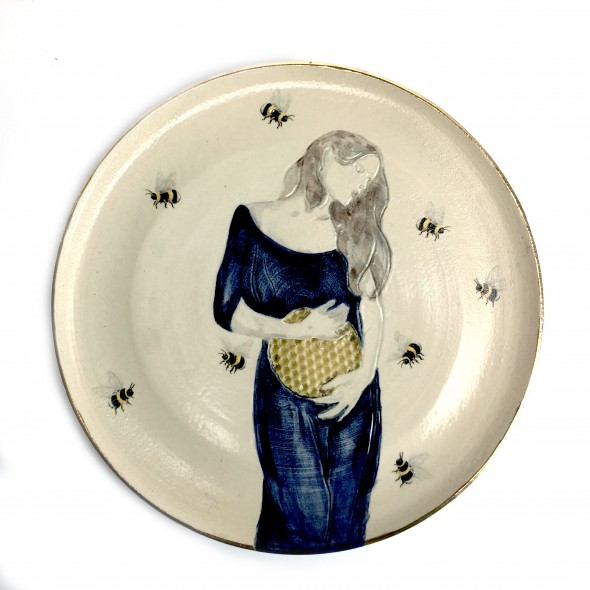 This is a unique, hand crafted, one-of-a-kind plate. For modern home decor. The name Austeja in Lithuanian mythology is the alleged goddess of bees, a family breeder, a patron saint and pregnant woman.

Size: It is a big-sized plate which measures about 11 inches in diameter.

Materials:
- stoneware (1240 C),
- non- toxic glaze,
- under decoration pencil,
- vax,
- decals.

All glazes are non-toxic. The vase was fired to a very high temperature, thus ensuring that the glaze and clay body of the vase meld into a solid lush, fully body, stoneware piece of art.
The vase is apply with a clear, glossy glaze and fired to cone 7, painted underglaze pencil and colour, attached decals. The vase is made hand thrown on a potter`s wheel, trimmed and decorated by hand.