Blue Moon Necklace With Platinum Wane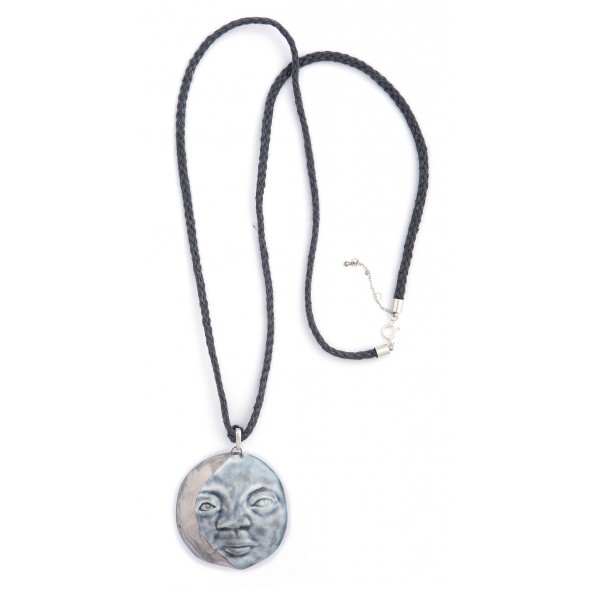 Necklace from Moon collection, with a platinum wane. Handmade porcelain jewelry.
white porcelain

blue glaze

platinum lustre

the face of the Moon is 7x7 cm/ 2,8"

length of the necklace: 36"/ 90cm and 16"/40 cm available




pendant comes with a gift box
Tale about the Moon collection:
It was evening and the moon was shining bright. A young beautiful maid went to fetch some water. She looked into the well and there she saw a small boat paddling the waters, and a Moon sitting in it. "Come to me," – it courted her. But the maid was wise and agile, and she snatched up the moon.

If you love this product and want to keep it with you as long as possible, then:
store it in a dry place (do not keep it in a bathroom), because explosure to moisture can tarnish silver parts and adhesive can lose its strength;
do not rub gold or platinum parts, because the layer of metal can gradually fade or wear away;
do not use perfume when wearing jewellery – perfume contains solvents that can damage the gold details;
we believe that you might want to sleep wearing your new jewellery, but we do not recommend it, because we are not sure if your glamour will be transferred to your dreams. In other words, earrings can break and pendant chains can get twisted.
If despite all the love and care your new jewellery or its part breaks, then please contact
us and we hope that we can nurse it back to life.