Handmade Pottery Cup With Forest Decor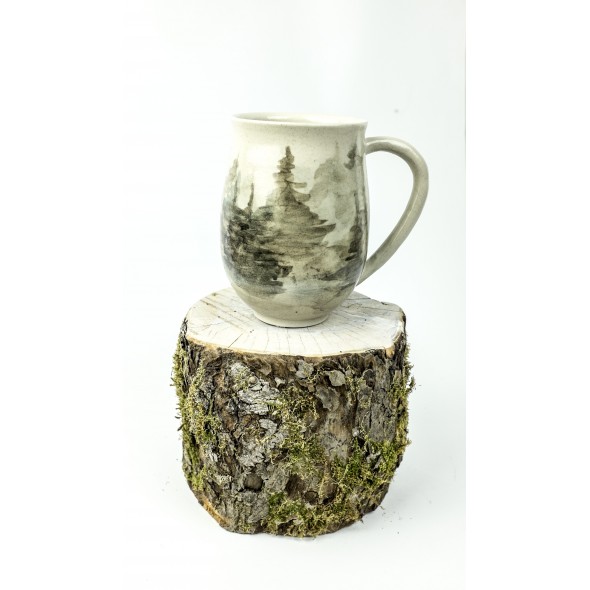 Handmade stoneware pottery cup for a tea or coffee lover. The forest art is hand painted decor, unique to each mug.

Drinking from a favourite handmade cup satisfies the soul as it becomes a part of the everyday life rituals.

Size:
Height: 3.5 Inches

Width: 3.5 Inches

Depth: 3 Inches




350 ml/ 11 oz




Materials:
st

oneware (1240 C)

non-toxic glaze

under decoration color
All glazes are non-toxic and safe to contact with food and drink. Dishwasher safe.
The artwork in the photo is hand made and therefore unique. It is the same design, but not necessarily the same piece.

If you found a place for this crockery in your home and want to enjoy it for as long as
possible, then:
do not rub gold or platinum parts, because the layer of metal can gradually fade or wear away;
wash the crockery decorated with gold details by hand using a soft sponge and dishwashing liquid without abrasive particles. It does not have any effect on the pencil drawing or glaze, although we recommend following the same care instructions;
during arguments keep away from the crockery shelf.