Green And Gold or Platinum Cufflinks From Collection Beans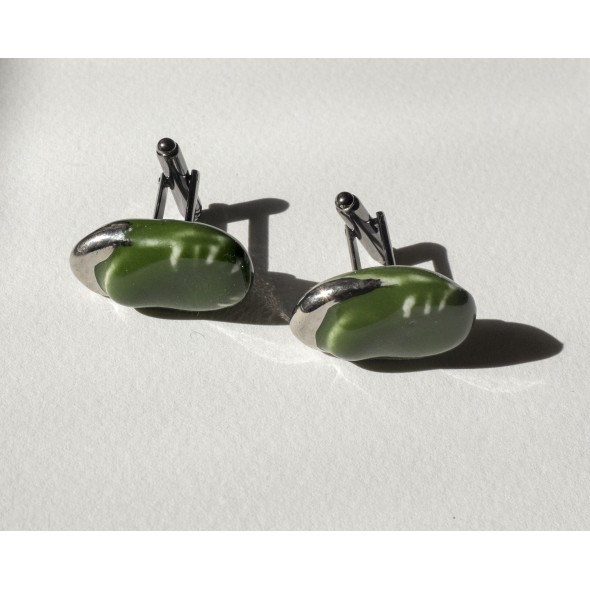 Porcelain cufflinks from collection Beans. Green beans are handmade of porcelain, with platinum plated sprouts.
white porcelain

green glaze

platinum lustre


back plated sterling steels

bean size is 3x1,5 cm

handmade item

comes with a gift box
Tale about the Beans collection:
There once lived grandpa and grandma. They had nothing apart from their one and only daughter. Once the two of them found a bean. – Let's plant it and let it grow, - said grandpa. – When it grows, it will be our daughter's dowry. The bean shot of out the earth and started to grow. It grew not by days, but by hours. After a while it twined around the daughter's neck. As it twined, it matured and grew bean pods. The daughter turned into a beautiful maiden and a dazzling bride.